Media Preview: Life in The World's Oceans
in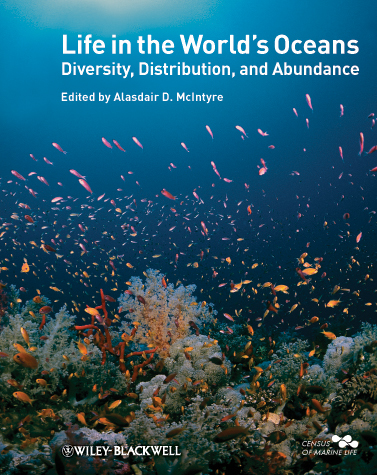 Life in the World's Oceans: Diversity, Distribution, and Abundance
(Blackwell Publishing Ltd., 384 pages), Alasdair D. McIntyre (editor).
A summary of findings and discoveries by the 17 Census projects. A poem by Jesse H. Ausubel titled "The Census of Marine Life is about the total richness of the sea" (PDF) describes the program and serves as the book's Foreword.
Preview of selected pages (PDF)
For a review copy (PDF), please contact Ben Norman, Wiley-Blackwell
on +44 (0)1243 770 375 or Benorman [at] wiley [dot] com